Buy new/used NeoR lightweight formwork
---
The NeoR lightweight formwork: light, functional and resilient
The NeoR lightweight formwork combines the benefits of the proven Modular/GE universal formwork and the LOGO.3 wall formwork system, while at the same time offering all the system properties of modern lightweight formwork.
With a maximum weight of just 40 kg, the formwork panels of the NeoR lightweight formwork can be easily assembled and implemented on site by hand, without a crane or other transport aids.
At the same time, the NeoR lightweight formwork boasts significantly higher fresh concrete pressure absorption properties of 50kN/m² compared to the Modular/GE universal formwork.
The low structural height of just 7.5 cm also means small storage and transport volumes so the NeoR lightweight formwork becomes a great space-saver.
Well-designed panel assortment enables a range of applications
The formwork can be utilised optimally thanks to the perfectly matched panel sizes. Like the Modular/GE universal formwork, NeoR lightweight formwork can be used universally and is therefore ideally suited for the construction of foundations, beams and walls. Large areas can be formed quickly and economically with the NeoR large-size panel 180 x 300 cm.
An overview of all the benefits of NeoR lightweight formwork:
A large variety of possible applications – because of the well-designed panel range
Manual and large-size formwork
Long service life – thanks to the robust and repair-friendly flat steel frame
High flexibility – vertical and horizontal use of panels possible because of internal tie points
Easier height offset in case of uneven set-up surfaces – by means of the oblong holes integrated in the frame
Handle for easy transportation – using the handle, the formwork can be implemented and assembled problem-free by hand
Optimal concrete finish – ideal for exposed concrete due to the low number of tie points
Compatible accessories – accessories and connecting pieces from the Modular/GE universal formwork and the LOGO.3 wall formwork can also be used for the NeoR
Perfect formwork solutions with PASCHAL
We are happy to advise you at any time should you have questions about our products. We can also help you with a suitable and effective formwork solution for your project.
Just call us or send an e-mail.
Email kundenservice@paschal.com
Phone +49 (0) 78 32 / 71-0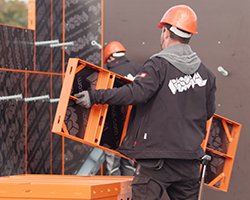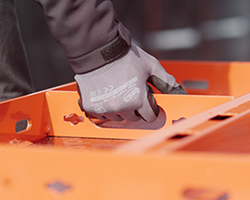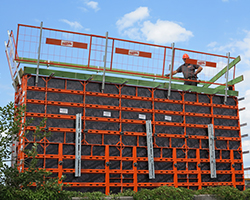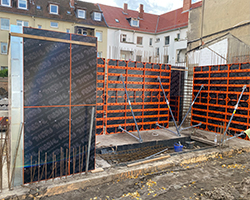 ---