Buy circular column formwork & rounded column formwork
---
PASCHAL circular column formwork
The PASCHAL circular column formwork, consisting of two steel half-shells, demonstrates its particular advantages when carrying out concreting work at great height and when producing a large number of columns. Alongside the traditional circular columns, the formwork is also ideally suited to the production of oval column cross-sections and semi-circular wall endings using modular formwork/LOGO.3 connecting panels.
Our circular column formwork is available in standard diameters of 25 to 100 cm (up to 50 cm diameter in 5 cm increments) as well as in individual custom dimensions.
Overview of all the benefits of our circular column formwork:
Extremely high concrete pressure capacity of up to 335 kN/m² - safe and fast concreting even for very tall columns
No bleeding of the concrete - thanks to the special design of the vertical joint with 5-mm offset of the steel facing
Optimal height adjustment - with panel heights: 75 / 125 / 150 / 275 / 300 cm
Problem-free attachment of working platform and adjustable props
You can rely on PASCHAL - the formwork and shoring experts
Do you have any questions or do you require additional or more detailed information about our circular column formwork?
We would be delighted to advise you and help you find the right formwork solution for your construction project. Please get in touch!
Email kundenservice@paschal.com
Phone +49 (0) 78 32 / 71-0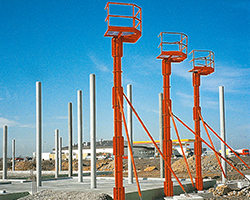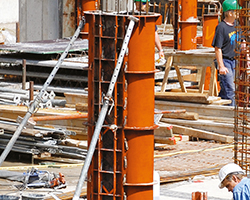 ---