Buy new or used 240 climbing systems
---
Climbing system 240 for more efficiency in concrete construction
Our flexible climbing system 240 assists the efficiency and cost-effectiveness of climbing systems as it can be flexibly adjusted to the geometry of the building, and even large formwork panels up to a height of 4.50 m can be relocated easily. The complete climbing unit, comprising a climbing platform (bracket + board), formwork, concreting and suspended scaffolding, is shifted by crane as a whole unit, to guarantee cost-effective work.
Together with the climbing system, our wall formwork systems can also be used as climbing formwork in projects where that would be suitable.
Overview of all the benefits of our climbing system 240:
Flexible application - thanks to adaptability to the geometry of the building of up to +/- 15 degrees
Efficient and economical work - the complete climbing unit can be relocated with just one crane operation
High occupational safety - thanks to the generous working area in front of and behind the formwork
Modular structure - guarantees a low transportation volume and individual assembly to suit the intended purpose
Long service life - hot-dip galvanisation of the individual parts for surface protection
Our experience for your construction project
Would you like to buy or rent the climbing system 240? We would be delighted to advise you and help you find the right product solutions. Don't wait: contact us!
Email kundenservice@paschal.com
Phone +49 (0) 78 32 / 71-0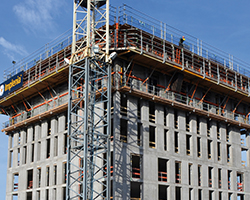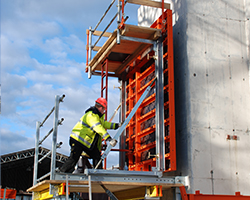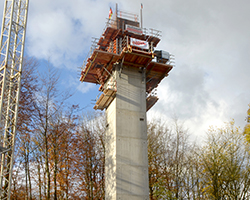 ---