Buy new or used 200 climbing brackets
---
Climbing bracket 200 from PASCHAL
The climbing bracket 200 is a component for secure and economical climbing in concrete construction. A climbing unit consists of climbing brackets (rigid or adjustable) adjustable props for shoring for the formwork, boards, railings and, if necessary, suspended scaffolding.
The brackets can be used in many ways:
Climbing units with fixed, tiltable formwork that can be relocated with one crane operation.li>
Climbing units with adjustable formwork: The formwork is mounted on a slide carriage that can be retracted by 60 cm on the bracket carrier.
Working scaffold with 2.00-m board width:Flexible scaffold units ensure adaptability to a very wide range of floor plan types and thus an optimal utilisation and reduction of anchoring.
Overview of all the benefits of our climbing bracket 200:
Universal use - the climbing bracket can be used with all PASCHAL formwork systems
Safe and efficient relocation - can be relocated together with the large-size formwork system
Comprehensive application options
You can rely on familiar PASCHAL quality!
Do you have any questions about the climbing bracket 200 or any other PASCHAL products?
Please get in touch! We would be delighted to advise you and help you find the right customised product solutions for your project. You can contact us by telephone or email.
Email kundenservice@paschal.com
Phone +49 (0) 78 32 / 71-0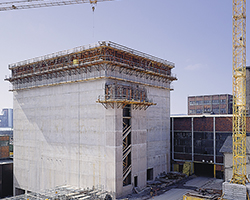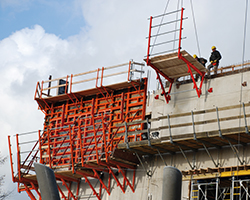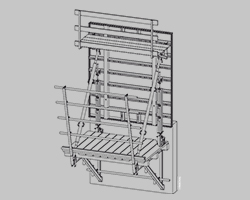 ---