Buy Grip adjustable column formwork
---
Grip adjustable column formwork from PASCHAL
The Grip adjustable column formwork has been designed according to the windmill sail principle and impresses with its outstanding forming times and high quality of exposed concrete. The formwork can be adjusted in 5 cm steps, in a range from 20 to 60 cm, without having to change the plywood.
Our Grip column formwork is available in different heights: 340 cm / 300 cm / 150 cm / 90 cm
Overview of all the benefits of our Grip column formwork:
Outstanding exposed concrete quality - with no marks from frames or plugs
Quick assembly and dismantling - just close or open the clamping devices at one corner
Relocate with just one crane cycle - thanks to the simple folding mechanism for the wings
Low transportation volume due to the foldable column wings
Simple attachment of concreting platforms and adjustable props
Take advantage of our experience!
We would be delighted to advise you about our products and help you find the appropriate formwork solution for your construction project. Please contact us:
Email kundenservice@paschal.com
Phone +49 (0) 78 32 / 71-0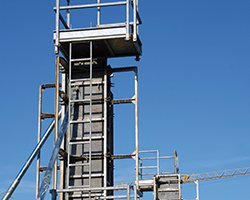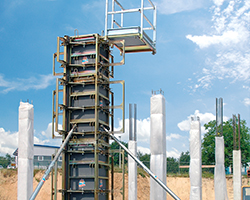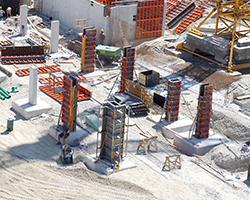 ---