Buy slab edge formwork from PASCHAL
---
PASCHAL slab edge formwork
Slab edge formwork from PASCHAL offers professional and safe formwork for slab edges.
The slab edge stop is mounted on a load-bearing bracket via a hook-head bolt connection. This can be moved along the bracket to any position between 0 and 50 cm. This is required if a slab cantilever has to be cast with and concreted. A scaffold rail is fastened to the stop via a screw-in sleeve and lateral protection boards and a bottom board can then be inserted into this rail. This ensures occupational safety.
Base plates can also be cast. To do this, the bracket is rotated and anchored using ground nails.
An overview of all of the benefits of PASCHAL slab edge formwork:
Quick and easy construction due to the small number of parts
Adjustable to suit different formwork tasks
Integrated safety at work
Universal application
Perfect formwork solutions with PASCHAL
Do you have any questions about slab edge formwork or any other products? We would be delighted to advise you with all our experience and technical expertise and help you find the right formwork solution for your construction project. Just call us or send us an e-mail.
Email kundenservice@paschal.com
Phone +49 (0) 78 32 / 71-0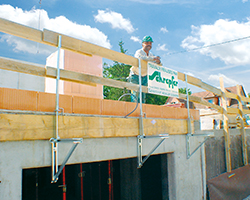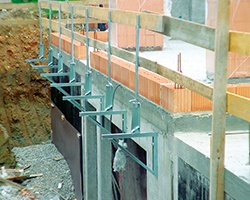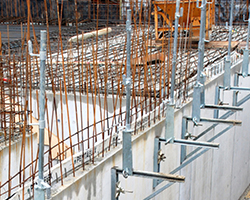 ---