PASCHAL TG 60
---
PASCHAL TG 60 - safe, fast and universal
PASCHAL TG 60 shoring ensures simple, quick and safe construction of shoring towers. The shoring towers meet practically all of the requirements construction sites place on shoring towers – for building construction, civil engineering and bridge construction alike.

The core elements of the PASCHAL TG 60 are the TG 60 shoring frames with integrated punched disks. These are made of steel scaffold tubes with higher strength and are stiffened with two small diagonal braces. Sophisticated structure sequences and the screwless connection technology simplify handling, from logistics to ergonomic assembly and disassembly.
Use as shoring, reinforcement scaffolding and stair towers
PASCHAL TG 60 system components can be used to systematically build not only shoring constructions, but also stair towers and reinforcement scaffolding. The permissible leg load for shoring is up to 60 kN and a type test according to DIN EN 12812:2008-12 is available. PASCHAL TG 60 adapts to any geometry and all structural requirements.
All benefits of our shoring system PASCHAL TG 60 at a glance:
Universal application possibilities - as shoring, reinforcement scaffolding and stair towers
Adaptation to any building geometry - due to the modular system
Safe assembly and disassembly - through closed leading railings and light weight of individual components
Save time in assembly and disassembly - thanks to screwless connection technology
Space-saving storage and safe transport
Take advantage of our experience!
We would be delighted to advise you about our products and help you to find the right product solution for your construction project. Please get in touch!
Email kundenservice@paschal.com
Phone +49 (0) 78 32 / 71-0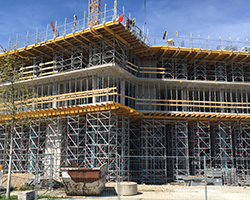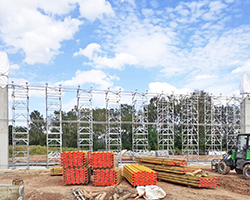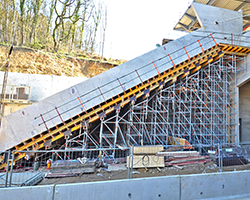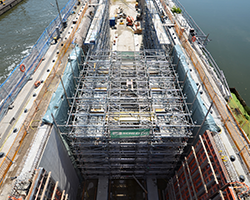 ---