Buy new or used wall formwork LOGO.3
---
PASCHAL LOGO.3: Effective, flexible, light and stable
PASCHAL LOGO.3 wall formwork is an effective and robust large-size system. It can be adapted to any floor plan with its well-balanced range of panels. From the 2.40 metre wide large-size panels to the small plastic filler pieces, any formwork task in the system can be completed using the PASCHAL LOGO.3, with no need for expensive on-site solutions. Expensive on-site solutions can therefore be reduced to a minimum. LOGO.3 can be used in residential and business buildings as well as in industrial and engineering construction.
Durable and robust
The profiled flat steel frame makes LOGO.3 to a particularly robust and durable formwork. The solid profile shape is the guarantee of extremely high resistance to mechanical stress. You can work extremely efficiently with LOGO.3 formwork due to the rapid mounting of accessories to the multi-functional cross-sections.
Working without a crane with LOGO.alu
LOGO.alu can be moved by hand and is therefore ideal for any construction site without a crane. All LOGO.alu panels are compatible with LOGO.3.
All benefits of our PASCHAL LOGO.3 wall formwork at a glance:
Small number of ties - large-size panels allows a reduction in the number of ties per square metre of wall area.
Quick panel connection - wedge clamp can be assembled and disassembled quickly
Lightweight and robust frame - profiled flat steel frame makes LOGO.3 particularly robust
Rapid accessory fastening - accessory parts can be mounted quickly and securely on multi-functional cross profiles
Optimum concrete surface results - vertical and horizontal placement for an ordered joint structure
Universal application - multi-panels can be used for corners, columns or end stop-ends
Buy new or used LOGO.3 formwork
You can buy new and used LOGO.3 wall formwork in our webshop. Visit our Special Offer Store to find the best offers for new and used LOGO.3 formwork.
Take advantage of our experience!
We would be happy to advise you about our products and to help you to find the appropriate formwork solution for your construction project. Contact us!
Email kundenservice@paschal.com
Phone +49 (0) 78 32 / 71-0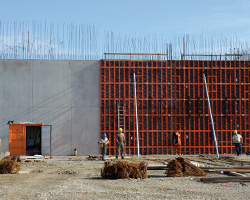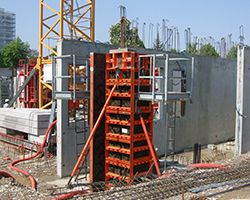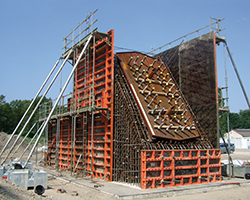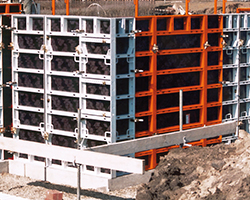 ---