Buy circular trapezoidal girder formwork (TTR)
---
PASCHAL TTR circular trapezoidal girder formwork
PASCHAL circular trapezoidal girder formwork (TTR) is our approved formwork system for circular walls and one of the best and most reliable circular formworks on the market. As with all PASCHAL system formworks, TTR also impresses due to its well-balanced range of segments and the ideal range of segment heights with which you can always achieve a practical formwork height.
PASCHAL TTR is used for sewage treatment plants, container construction, adventure parks, towers, staircases, underground car parks, gardening and landscaping construction as well as tank foundations.
There are two versions of the PASCHAL TTR circular trapezoidal girder formwork:
Internal diameter 5 metres (r = 2.50 metres) until straight
Internal diameter 2 metres (r = 1 metre) until internal diameter 5 metres
All benefits of our TTR circular formwork at a glance:
One system for all radii - with PASCHAL TTR, all diameters up to an inside diameter of 2 metres can be formed with a single system
Perfect circular shape and accurate dimensions - even with tight radii thanks to the superior support of the plywood
Variable gradient compensation - with the continuously extendable telescopic insertion girder
Can be used immediately with great forming times - our system is delivered to the construction site ready for use (rounded and assembled). Time is saved due to no pre-assembly work being required and the low number of tie points.
Quick radius change - change to make another radius is quick and easy, even on the construction site
Circular formwork with superior structural design
PASCHAL TTR is known for perfect roundness and dimensional accuracy, even with tight radii. This is thanks to the superior structure behind the plywood:
Optimised support distances due to ideal trapezoidal girder geometry.
The trapezoidal girder reacts elastically to length changes of the plywood surface when adjusting the radius.
Trapezoidal girder feet support the plywood on a consistent line, and therefore provide perfect curvature.
Professional specialist consultancy for rental and purchase of circular trapezoidal girder formwork
Do you have any questions about PASCHAL circular trapezoidal girder formwork? Our experienced experts would be pleased to advise you, and help you to find the right products for your project. Please contact us:

E-mail kundenservice@paschal.com
Phone +49 (0) 78 32 / 71-0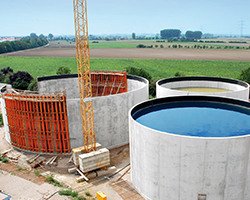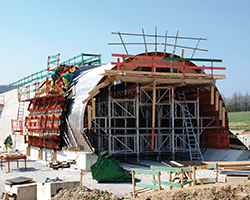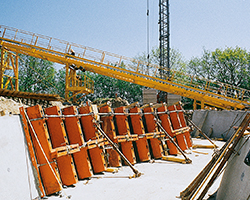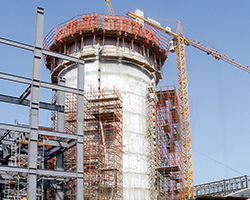 ---