Buy now PASCHAL-Plan-light (PPL)
---
Formwork planning in a new dimension with PASCHAL-Plan light 12.0
PASCHAL-Plan light (abbreviated to PPL) allows an exact planning of the use of your formwork and the site can be supplied in due time with the necessary equipment.
PPL 12.0 consists of two modules:
In the 'Design' module complete formwork plans are automatically created in 2D and 3D. This means that you always have an easy-to-follow formwork plan for your project - this avoids problems when building the formwork and you save valuable time.

The 'Warehouse' module allows you to actively manage your inventory levels - i.e. the module not only records the current amount in stock, it also records all inventory movements. For example, if material comes back into the warehouse during the course of a project, the formwork plans can be adapted automatically to include the available formwork material.
PPL 12.0 - the BIM-capable software solution
In addition to fully automated formwork planning, PPL 12.0 can now be used to exchange all relevant geometric and formwork information with BIM-capable programmes thanks to an IFC interface.
Mobile use of digital models with PASCHAL AR interface
The PASCHAL AR interface integrated in PPL 12.0 makes everything totally consistent from the 3D formwork model across all process steps through to the construction site. The result in the AR app shows the respective current state of planning - this makes formwork even easier and verifiable for the construction management team according to the current planning.
All basic data at a glance:
JAVA-technology
Platform independent
As standard available in the German, English, French and Dutch languages
Up to 50,000 formwork elements can be represented in detail in one model
Simple application


More information about PPL 11.0 you will get here:
www.planitec.com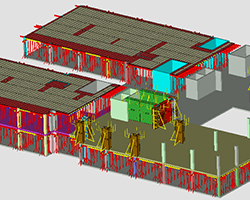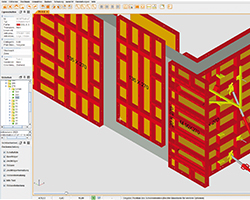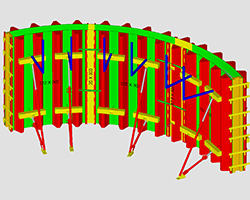 ---