PASCHAL-Plan pro
---
PASCHAL-Plan pro - formwork planning with CAD
Our formwork planning software PASCHAL-Plan pro (abbreviated to PPP) is an application based on the architecture version of AutoCAD and is therefore perfectly suitable for application engineering or work preparation in civil engineering.
Our building-oriented CAD works like the formwork planning engineer thinks. All drawings and formwork plans can be created with PPP in 2D or 3D - this means you always have your clear formwork plan at hand.
With PASCHAL-PLAN pro you can simply adopt and edit formwork drawings which have been created in PPL; or you put the formwork together manually. Formwork elements and accessories can only be placed in the proper positions: the "intelligent" system is interactive, and only offers you correct solutions. This helps you to avoid errors and increases your productivity.
The main advantages of PPP at a glance:
Complex formwork planning made easy - PPP can solve even the most difficult special case
Access to all panels - formwork panels and all accessory parts can be moved arbitrarily
Avoid errors - the "intelligent" system only offers you correct solutions
The best presentation for every purpose - whether 2D drawings, detailed drawings in 3D or coloured graphical elements
BIM capable - PASCHAL-Plan pro supports the main formats such as DWG, DXF and the ICF interface


More information about PPP you will get here:
www.planitec.com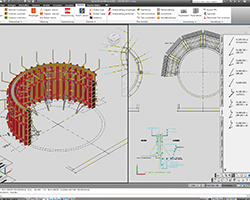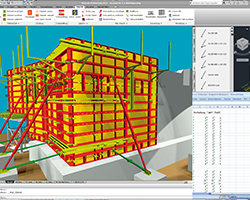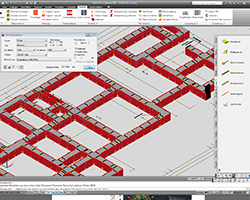 ---